The "Natural Running" Online Course
Learn Natural Running in just 10 days and switch to a form of running that is easy on your joints and back!
What is Natural Running?
Natural running is the most natural form of running in the world. It has been practiced for centuries by the Tarahumara nature people. ( Known from the bestseller "Born to run" ) They travel up to 170 kilometers a day on their minimalist Huarache sandals and pain is a foreign word to their busy daily lives.
Find back to your original joy of movement and learn to walk as relaxed and persistent as the Tarahumara!
The more natural your run becomes, the lower the risk of injury.
For whom is the "Natural Running" online course suitable?
More and more joggers and long distance runners are switching to Natural Running and re-learning "forefoot running". Firm and cushioned soles cause many runners to lose intuitive access to this natural running form, which can result in injury and pain. Back pain and tension can be avoided by Natural Running and running on barefoot shoes or sandals.
Natural running is practiced completely barefoot, as well as with minimalist barefoot shoes or sandals. Natural running is a healthy and joyful alternative to conventional jogging. In Natural Running, the focus is less on performance improvement and competition. A contemplative basic attitude with mindfulness are the basis to train endurance, flexibility, physical and mental strength.
What will I learn in the Natural Running Online Course?
"Natural Running" is our brand new 10-day online course.
You learn, based on our exercise videos:
how to improve and self-correct your running style in 10 days
which barefoot shoes or sandals are right for you (or how to go completely barefoot)
how you can run, jog and walk in a way that is easy on your joints and back in the long term
Exercises for body statics in natural running and walking
how to get a relaxed mental alignment while running
which exercises you should definitely use before and after running
Exercises for strength and flexibility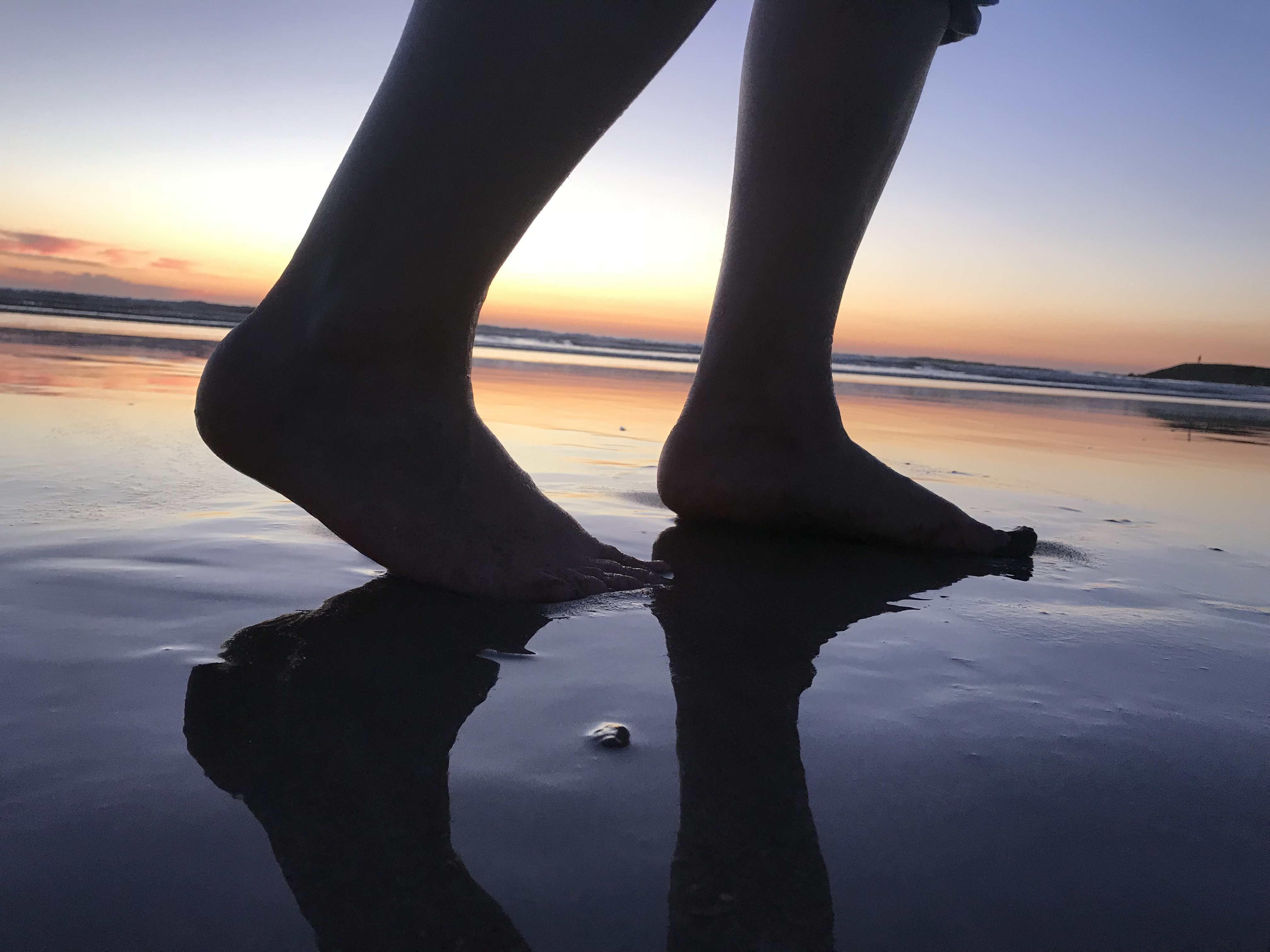 This online course is just right for you if you:
Are looking for a new and holistic approach to running and agility
you like to move outside in nature
integrate joy and relaxation into your everyday movements
rediscover your gait and walking pattern
Want to get back to a running and walking style that is easy on your joints and back
You are interested in the topic of barefoot running and barefoot shoes
You want to move without pain until old age
Running with the outdoor Tarasoles barefoot sandals!
You'll receive a
$10 gift certificate for

a pair of custom outdoor Tarasoles with the purchase of this online course!

For natural running we recommend barefoot shoes with soft and flexible soles. For the greatest barefoot feeling, the Tarasoles sandals are suitable (we make these especially according to footprint for walking).

Choose between a 4mm or a 6mm sole. We use soft, elastic black Vibram soles with a high rubber content.

For the outdoor model we use an "Aero Sorb" intermediate layer with a special grip sole.

Lacing variants
With or without a buckle, the Tarasoles stay true to the typical classic look of a huarache sandal. They are light and easy to put on and take off – there is no need to undo the knot, you can just slip in the sandals. 100% handmade, directly from us. Made in Berlin!

Material
Choose your favorite recycled walnut shell, vegan cork leather, blue, red, black upper or colored leather. Our materials are tested for harmful substances. We manufacture all sandals only from high quality orthopedic materials.

This online course includes:
Over 90 minutes of video footage
Bonus Videos "Naturally Move"
10€ voucher for a Tarasoles sandals