Get to know the Tarasoles Huarache Barefoot Sandals!
Our handmade sandals are specially designed for people who want to experience the natural barefoot feeling and feel protected in any situation.
Whether as a city bumper, runner, hiker or simply as a walker – for every occasion we will make you your tailor-made Tarasoles!
Our barefoot sandals are for ladies, gentlemen and children and are individually produced on your footprint.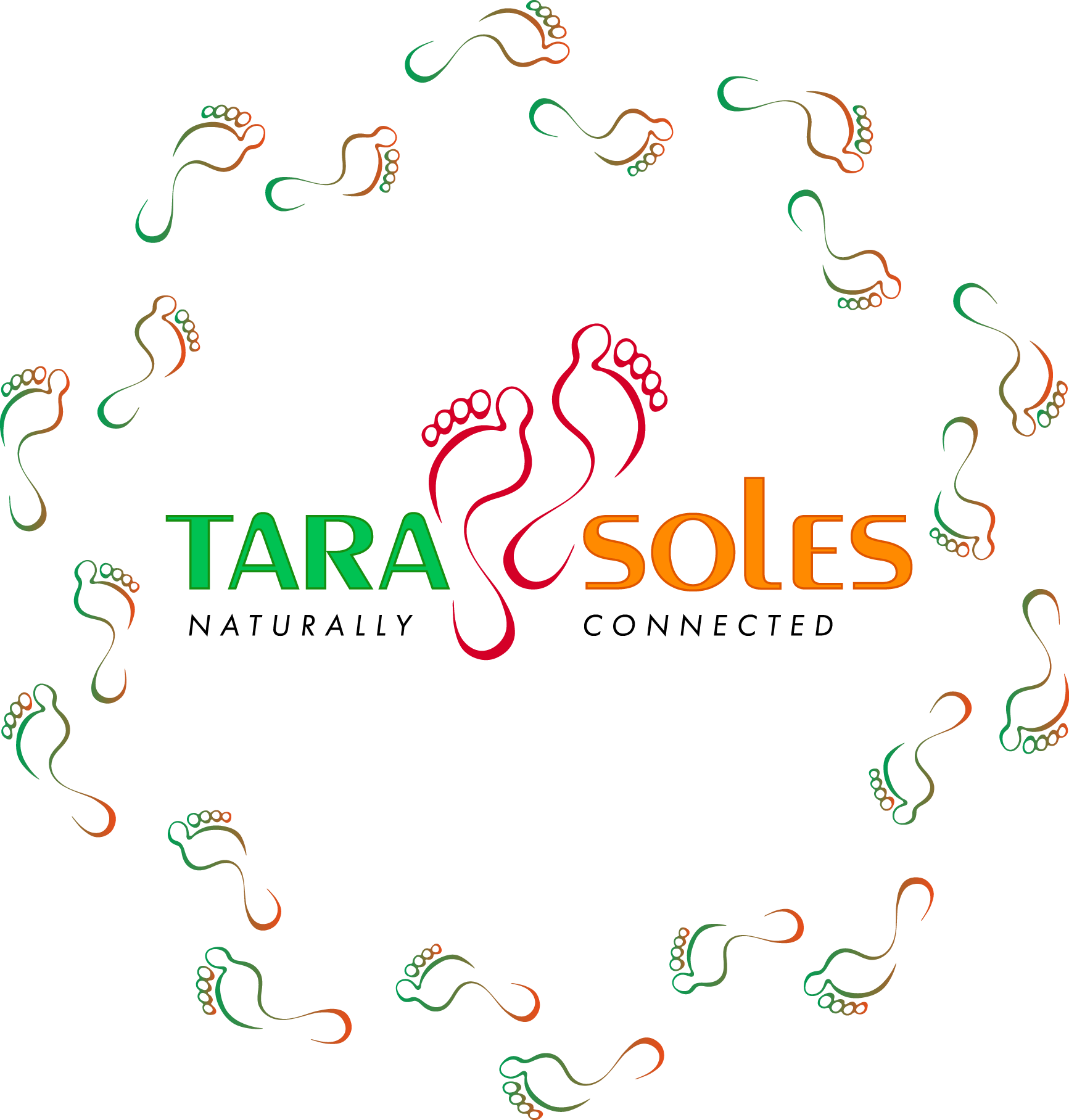 Discover the new barefoot collection!
We designed T-shirts, hoodies, bags and basecaps with the naturally connected logos Designs for pleasure and joy! Our barefoot collection is designed for kids and adults
Choose the gift voucher of your choice. The vouchers are valid indefinitely and can be redeemed in...
read more
New! Order now with grounding and magnets!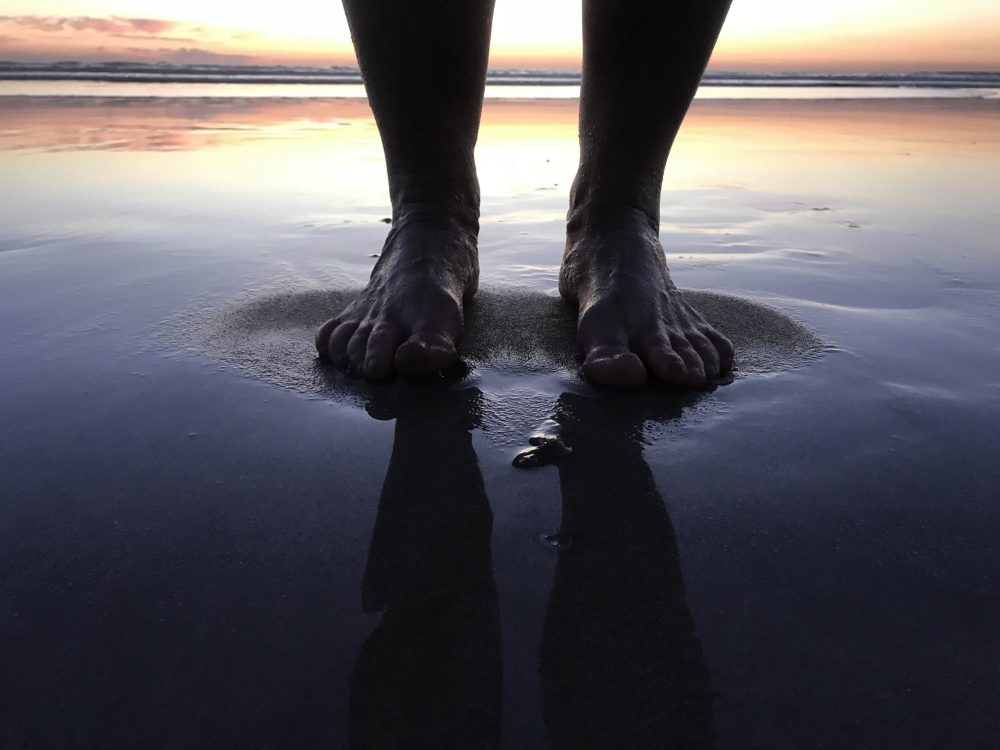 Healthy and better living with grounding.
Our modern life confronts us daily with high health risks caused by electromagnetic fields (EMF). They are primarily generated by our power grid. The constant stay in these EMFs, in our workplaces with computers, mobile phones, Wi-Fi, etc. and apartments with a variety of electrical lines and devices – and even outside and in our sleeping places – can have a negative impact on our health. Scientific studies have shown that the natural earth field is equipped with negatively charged electrons, which are invaluable to our health.
New! Our magnetic tarasoles!
The magnetic field is the basis of all life on our planet and constantly affects our bodies. Unfortunately, our modern life is moving us further and further away from Earth's magnetism, so that as a result we suffer from many symptoms, especially fatigue, exhaustion, sleep disturbances, susceptibility to infection, pain, neuralgia, asthma, etc.
Therefore we use very high quality magnets inside the Tarasoles materials.
Especially athletes and long-distance hikers or runners report more vitality and endurance.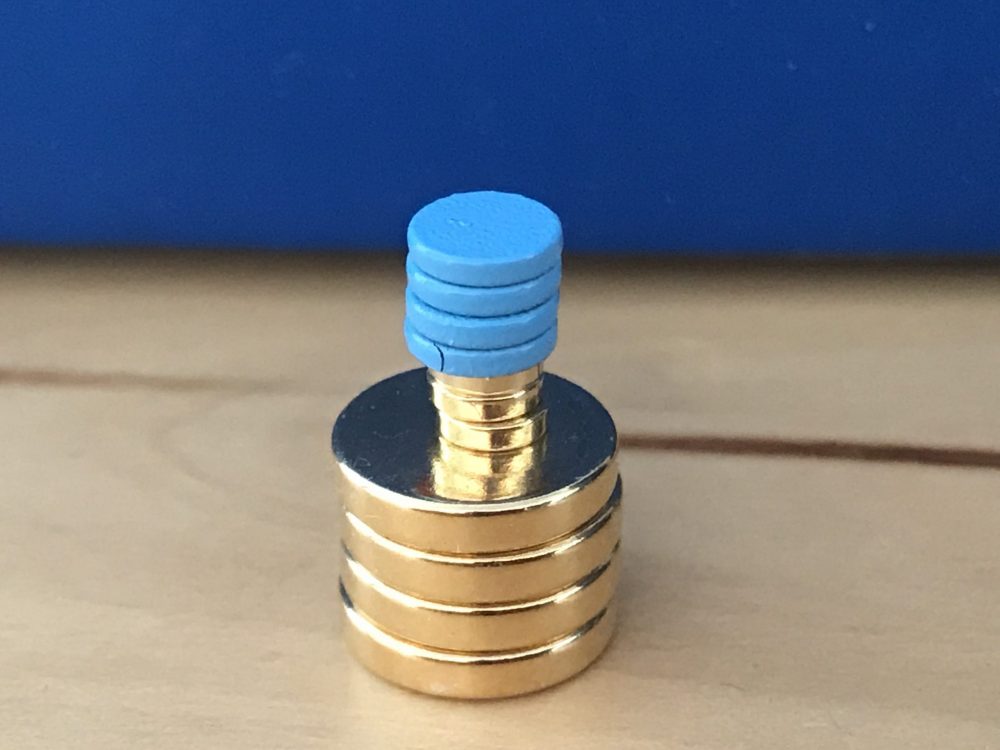 See all the Tarasoles models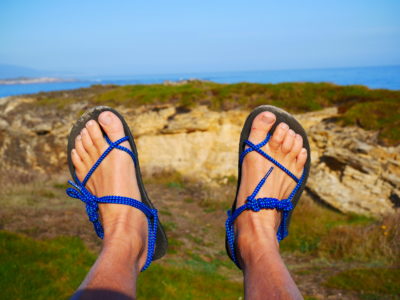 Standard model
Our thinnest and most original Tarasoles model, light and flexible Huarache sandal. Suitable in the Everyday life, for city walks and for all those who would like to feel the underground directly.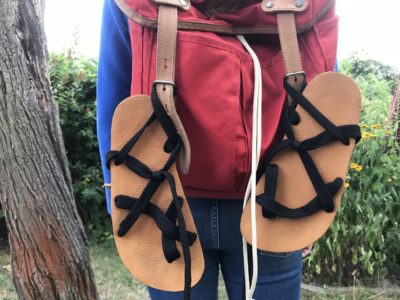 Asphalt model
The favorite model of the Tarasoles community! A Model for those who enjoy to move – beginners to long-distance runners and people with foot problems.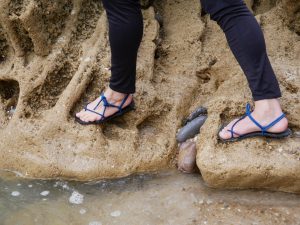 Mountain model
We tested the mountain model on rocky and slippery outdoor tours. This sandal is a good companion even on longer tours! Not only for experienced and trained hiking professionals!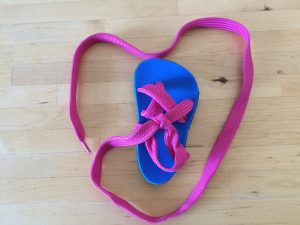 Children's Sandals
Especially children's feet love our soft Tarasoles sandals! To enable children to move around healthily, protectedly and powerfully, we have developed them. Toe-freedom for small feet.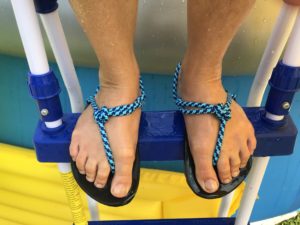 Easy Flip Model
Wonderfully light and flexible flip flop alternative for the evening walk, the way to the shop, the beach or the sauna. Also recommended as minimalist bath and sauna slipper.
Be yourself!
Choose your favorite color, sole thickness, lacing system
and your preferred upper.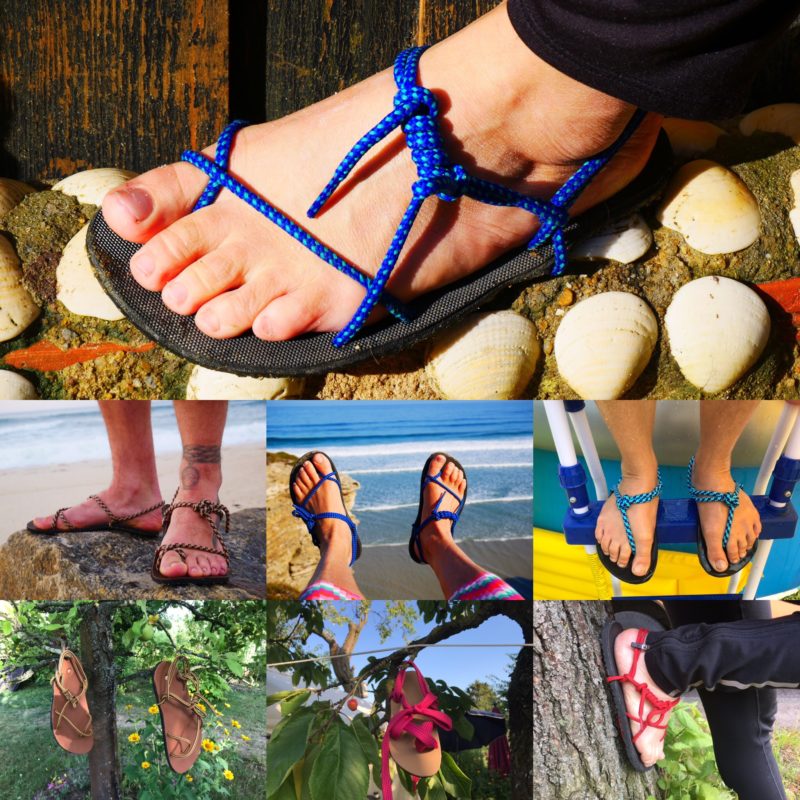 Sole thickness
You can choose between a 4 mm or a 6 mm outsole. We use soft, elastic and abrasion vibram soles with a high rubber content. For the outdoor models (mountain and asphalt) we use an "Aero Sorb" intermediate layer with a special grip sole. Start creating your favorite Tarasoles model!
Lacing variants
Minimalist and light – the Tarasoles keep always to the typical classic look of a Huarachesandal. They are easy to put on and off. The knot does not have to be opened, you can simply "slip" into the sandals. 100 % handmade, directly from us from Berlin.

Material
Choose between a vegan model made from recycled walnut shells, blue, red, black upper material or a model of colored leather. Our materials are pollutant-tested and suitable for allergy sufferers. We manufacture all sandals from high-quality orthopaedic materials.

Sustainable
We use ecological and pollutant-tested materials.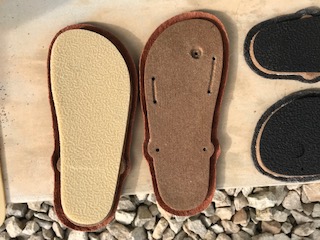 Individually
Each sandal is unique and is tailored to your foot.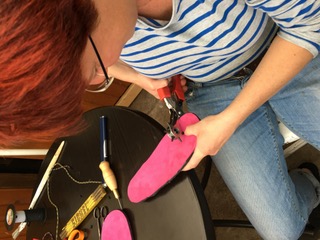 Made in Berlin
The Tarasoles are manufactured in our own factory.