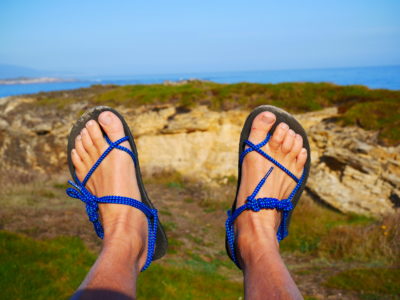 Standard model
Our thinnest and non-damped Tarasoles variant, light and flexible Huarache sandal. For everyday life, city walks and who likes to feel the underground directly.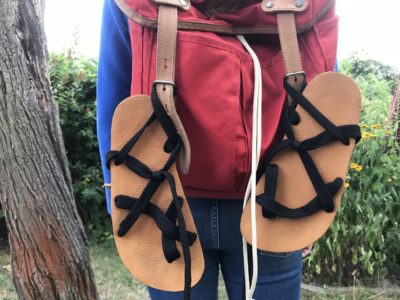 Asphalt model
The favorite model of the Tarasoles community! A Model for those who enjoy great exercise from beginners to long-distance runners and people with foot problems.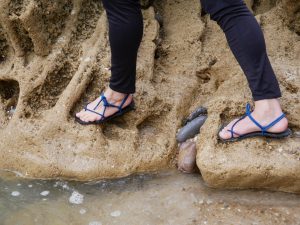 Mountain model
We tested the mountain model on rocky and slippery outdoor tours. This sandal is a good companion even on longer tours! Only for experienced and trained hiking professionals!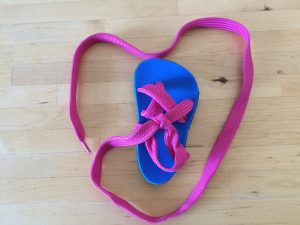 Children's Sandals
Especially children's feet love our soft Tarasoles sandals! To enable children to move around healthily, protectedly and powerfully, we have developed them. 100% Toe-free for small feet!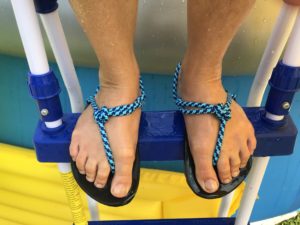 Easy Flip Model
Wonderfully light and flexible flip flop alternative for walking, the way to the shop, to the beach or to the sauna. Or also recommended as a minimalist slipper or bathing shoe.
Which is the right model for you?
Here I give you a general overview of our different Tarasoles barefoot sandals models. The sandals are made exactly on your footprint. Choose your sole thickness, vegan or leather surface, sill color and lace-up version.