New! Asphalt cork latex model
New! Asphalt cork latex model
The popular asphalt model is now also available as a cork latex version. The 6mm thick intermediate layer consists of a light and flexible cork latex, which ensures optimal ventilation of the foot. We use a 2mm EVA made from recycled walnut shells for the upper material, which ensures a soft step even on longer tours. The laces can be easily replaced and are embedded in "lace chambers" under the 4mm Vibram sole so that the lace does not wear out when walking from below.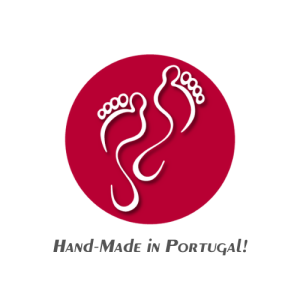 To the product video (click here)
Our new models will be delivered to you from mid-June 2022. They are made from 100% sustainable materials in Portugal in a small family factory.
outsole:
4mm Supernewflex (Vibram)
2mm EVA walnut,
5mm cork latex
Upper Onsteam (vegan) or leather (orthopaedic quality, tested for harmful substances).
Alternative Dispute Resolution in accordance with Art. 14 (1) ODR-VO and § 36 VSBG:
Die EU-Kommission stellt eine Plattform für außergerichtliche Streitschlichtung bereit. Verbrauchern gibt dies die Möglichkeit, Streitigkeiten im Zusammenhang mit ihrer Online-Bestellung zunächst außergerichtlich zu klären.
Die Streitbeilegungs-Plattform finden Sie hier: https://ec.europa.eu/consumers/odr/
Unsere E-Mail für Verbraucherbeschwerden lautet: info@inner-chi.de