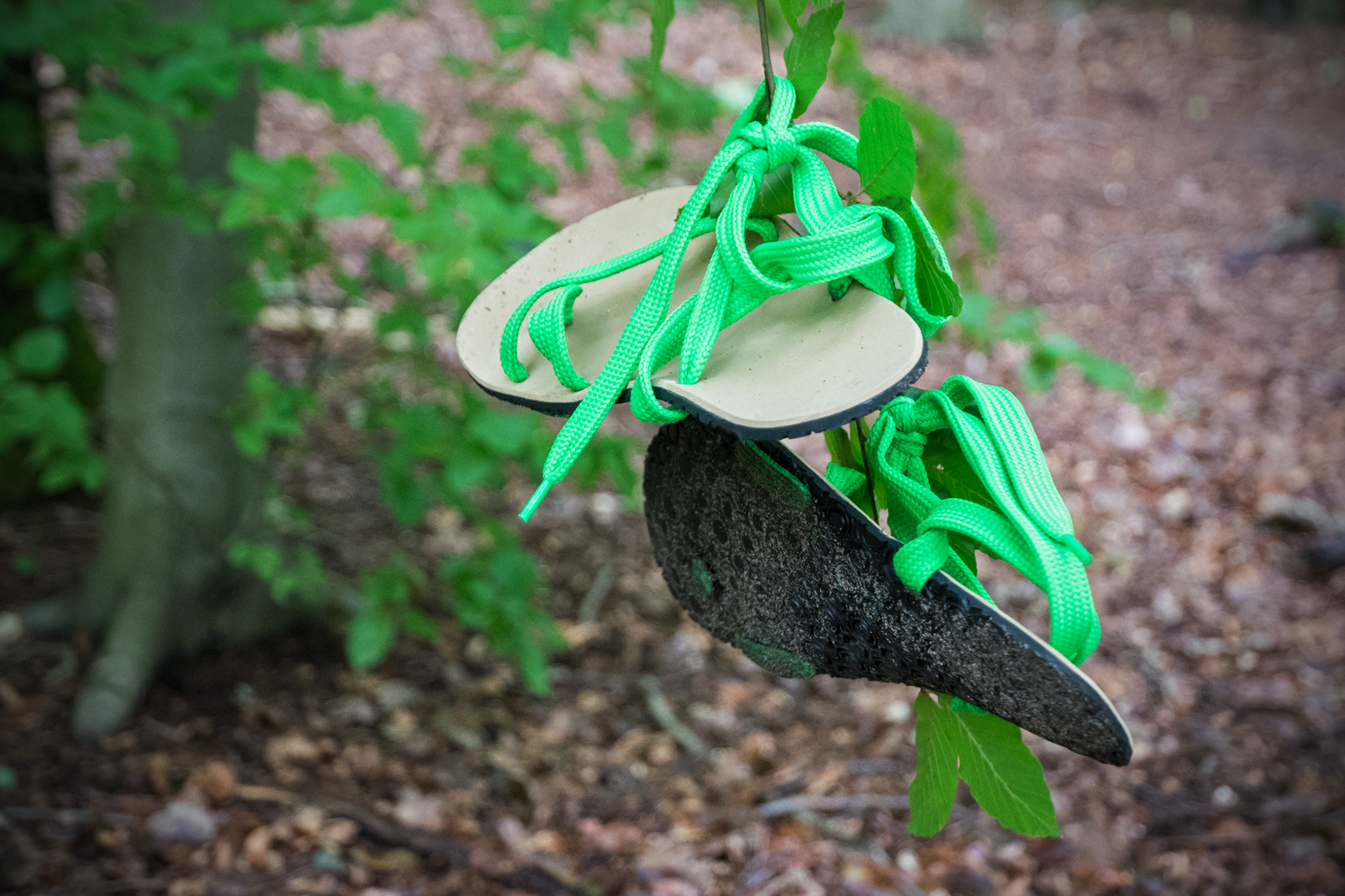 The walnut material
The upper is made of a soft foam, which is processed in orthopaedics. It has water- and dirt-repellent properties. The material contains a high proportion of finely ground walnut shells and is therefore our most sustainable Tarasoles.
The walnut has natural properties. The walnut sole regulates the foot climate, is robust and very durable. To reactivate the bright color, the walnut taresolecan can be easily cleaned with water and soap.
Read here how I went on pilgrimage to Santiago de Compostella with my walnut tarasoles….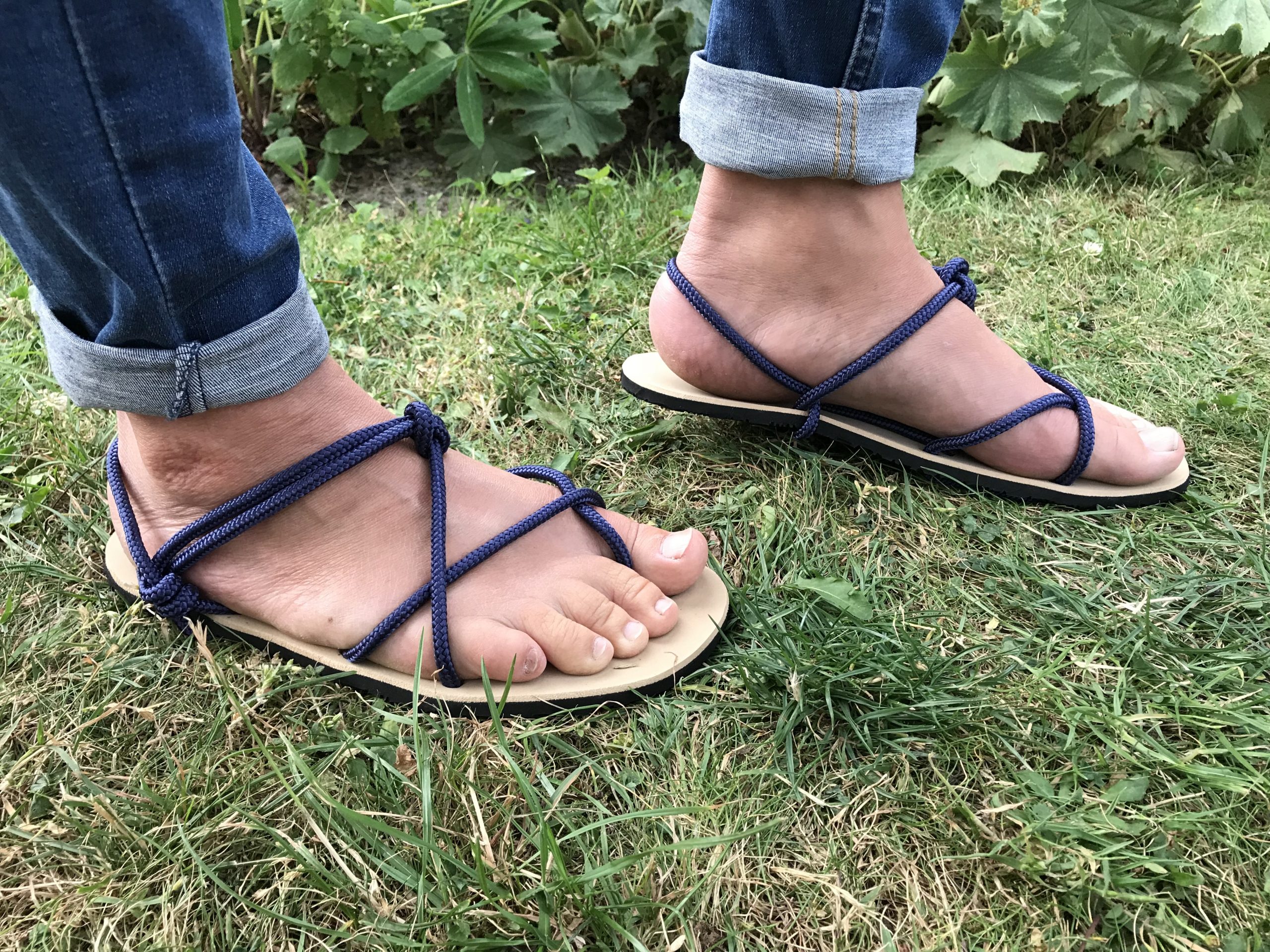 Sole thickness
Tarasoles soles are cut from soft and very flexible Vibram soles with a high rubber content. We recommend the thin 4 mm for more barefoot feeling and the 6 mm version for hiking on rocky ground. Both the mountain and asphalt models have a 3 mm AeroSorb interlayer, which makes your feet feel like they are walking on nice soft moss.
Model variants
Choose between the following models:
(all models are of course also available for children)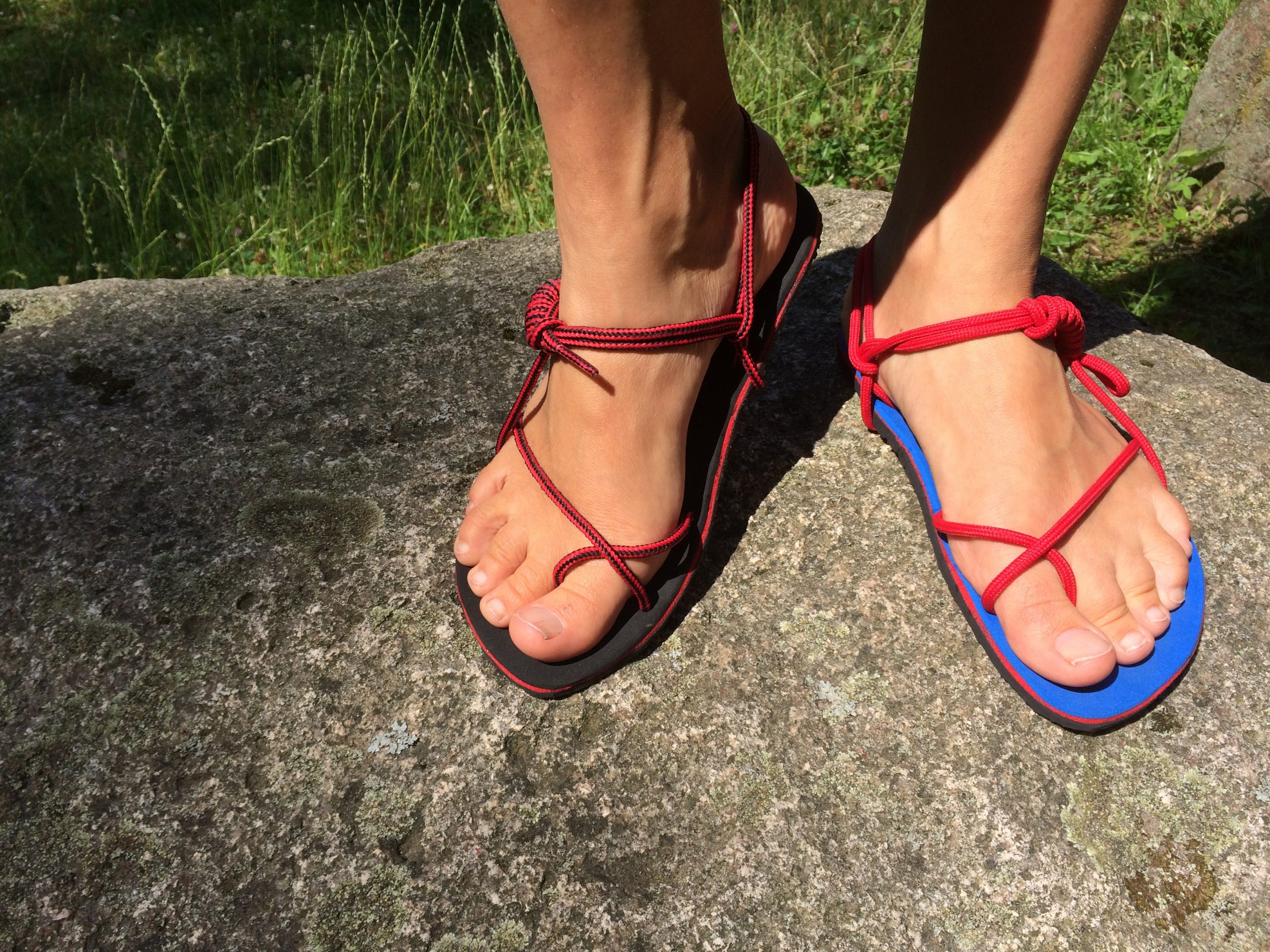 Shoelace variants
Choose between the following variants:

Send us your footprint and your order!
1. Please stand on a white sheet of paper and edge your foot with a thin pen. Between the first and second toe please mark a point for the toe lacing. Finally, draw a 5 cm stroke for the correct scale additionally on the sheet (incl. your name and address please!) and send it as PDF to: info@tarasoles.com
2. please write us your desired Tarasoles model by email(info@tarasoles.com):
Your sole thickness (4mm or 6mm)
Standard sole or outdoor sole (asphalt or mountain model with aerosorb)
Your desired color of the upper (vegan: blue, cork-look, walnut, black or leather *)
Your lacing variant (cross or simple knotted lacing)
Senkel color and senkel thickness (4mm or 6mm)
*Available leather colors: black, light brown, dark brown,light blue, velour orange, red, dark blue, burgundy, purple.
Faux leather: brown or black
Sign up here for the newsletter and receive
5 € discount on your Tarasoles order!