The vegan material
The upper is made of a soft foam, which is processed in orthopaedics. It has water- and dirt-repellent properties. We always recommend the vegan sole for all outdoor activities.
Colours are available in black, blue, cork-optic or walnut.
You can also choose brown, black faux leather or the anti-slip surface as the upper layer.
The material is tested for harmful substances and is manufactured in Germany.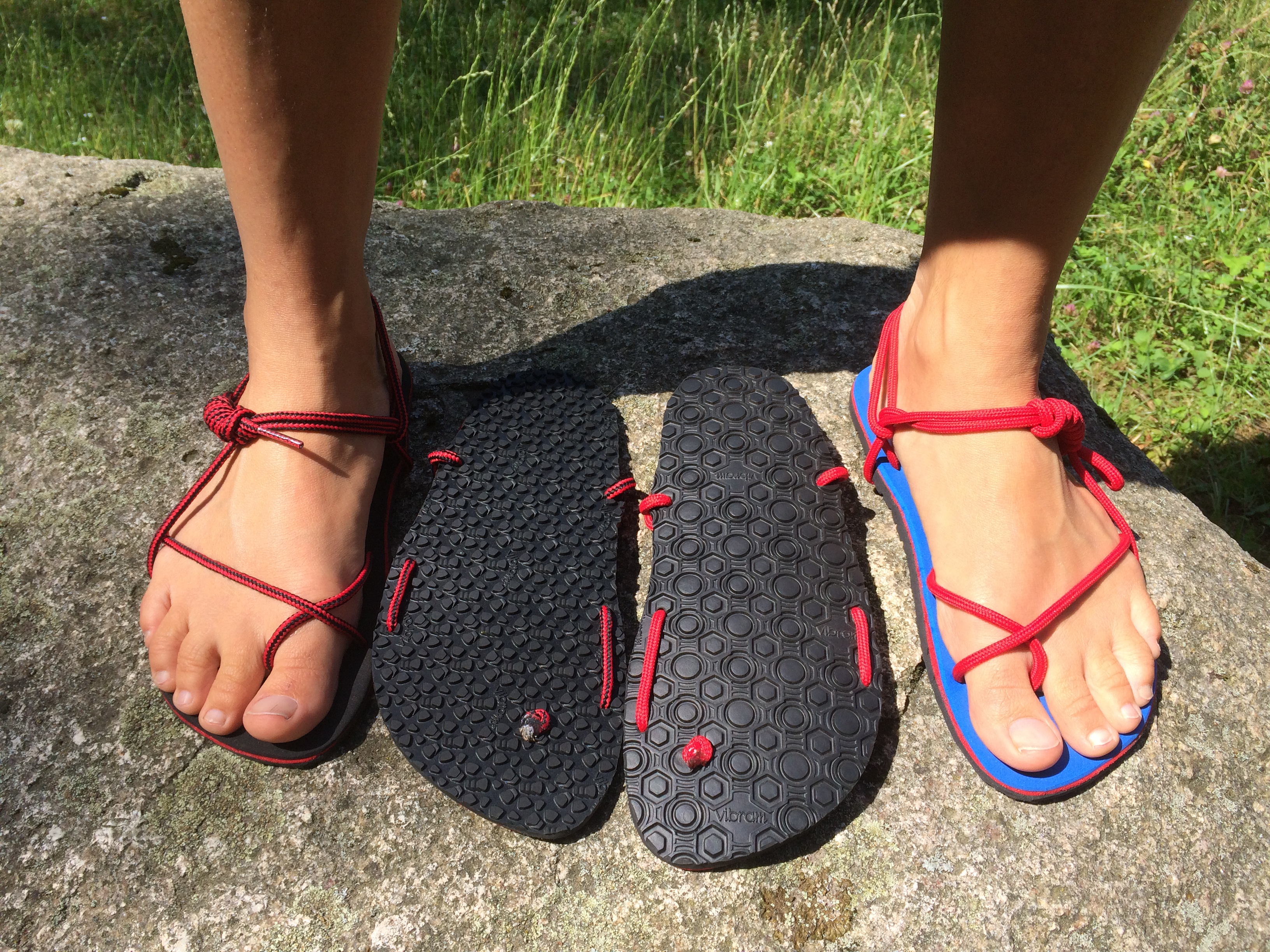 Sole thickness
The Tarasoles soles are cut from soft and very flexible Vibram soles with a high rubber content. We recommend the thin 4 milimeter for more barefoot feel and the 6 milimeter for hiking on stony ground.
The mountain outdoor model has a special 4.5 mm Vibram Grip sole for slip resistance on wet and stony floors and a black anti-slip surface.
The laces can be easily and simply renewed. The abrasion is variable, depending on the sinker thickness.
Read the latest test report here
Model variants
Choose between the following models:
(all models are of course also available for children)
Shoelace variants
Choose between the following variants and decide on your favorite sinker!

Send us your footprint and your order!
1. Please stand on a white sheet of paper and edge your foot with a thin pen. Between the first and second toe please mark a point for the toe lacing. Finally, draw an additional 5 cm line for the correct scale on the sheet (incl. your name and address please!) and send it as a PDF.
2. please write us your desired Tarasoles model by email(info@tarasoles.com):
Your sole thickness (4mm or 6mm)
Standard sole or outdoor sole (asphalt or mountain model with aerosorb)
Your desired color of the upper material (vegan: blue, red, walnut, cork-look, anti-slip black, leatherette or leather *)
Your lacing variant (cross or simple knotted lacing)
Senkel color and senkel thickness (4mm or 6mm)